Joshua "Josh" Cooke
(born November 22, 1979) is an
American
actor
.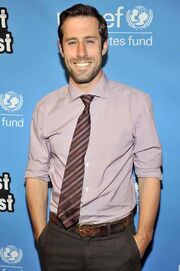 He played the lead role of Nate Solomon in NBC's 2005 sitcom Committed. He appeared in guest roles on Without a Trace, Century City, Once and Again, 10-8, and Dragnet.
In 2006, he starred in NBC's new primetime sitcom, Four Kings, and the ABC sitcom Big Day, both of which were not renewed. Has also appeared in Curb Your Enthusiasm.
In 2009, Cooke appeared in the Joss Whedon show Dollhouse as Leo Carpenter.
He also played Dan Stonewater on the final episode of Scrubs.
Cooke played Ben Coles on Better with You, a sitcom which began in 2010 and was cancelled after 22 episodes.
Cooke has also made an appearance in Season 6 and Season 7 of the hit Showtime series Dexter. Cooke played one of Masuka's interns, Louis Greene.
In 2006, Cooke co-starred in the film "Wasted" as Dixon, alongside Eddie Kaye Thomas and Kip Pardue. Cooke was also Christina Milian's love interest in the TV movie Snowglobe as Eddie.
He played Eric in the 2007 film
Young People F***ing
. He will appear in the upcoming film
A Fork in the Road
alongside
Jaime King
. He had a small role in
I Love You, Man
as Alan, a straight married man in a relationship with Robbie Klaven (played by Andy Samberg).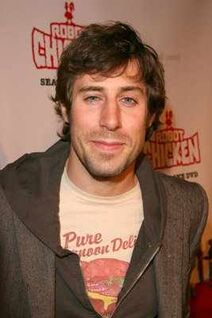 Cooke was born in Philadelphia, Pennsylvania and attended Harriton High School, a small public high school in Rosemont, a suburb of Philadelphia.
He was a member of Harriton Theater Company and directed a show his senior year.
He has received acting awards including the James Pendleton Foundation Prize for Outstanding Achievement in Performance and the Judith & Milton R. Stark Scholarship.
Cooke attended the University of California, Los Angeles, and majored in theater.
Galleries Edit
References
Edit
External links
Edit